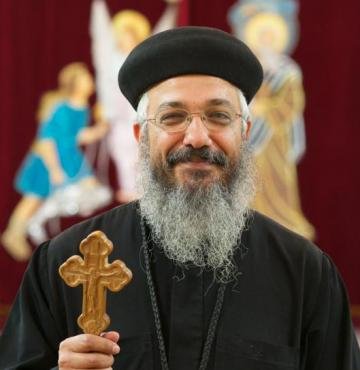 Fr. Angelos Bishara, M.D.
Applied Biblical Studies
Father Angelos Bishara was born in Egypt in 1964 and moved to Boston in 1992 with a degree from the Cairo university school of medicine. After his move to Boston, he worked as an internist for nine years before he was ordained a priest on January 20th, 2001. For the next 11 years, Father Angelos served in St Mark's Coptic Orthodox Church prior to moving down south to Chapel Hill, NC. He now serves at the Coptic Orthodox Church of Archangel Raphael and St. John the Beloved. He has authored and published an extensive curriculum for Sunday School, college education, and catechesis.